When workforce management, HR and payroll management technologies were first created, they were developed for the use of HR professionals.
However, in recent years, there's been a change in the way that businesses have used these tools.
The focus has shifted from the HR professionals to the employees themselves, transforming workforce management (WFM) solutions from HR tools into employee tools.
Businesses and technology developers now understand the important role of employees in creating a streamlined and efficient WFM and HR process.
Many WFM solutions currently have employee self-service portals that allow people to access and manage their personal data.
In our previous blog post, we shared what employees are expecting from their employers in the post-pandemic workplace.
And in the sphere of HR and payroll management software, there are also changing demands from the workforce.
An article on the HR Grapevine explains this shift accordingly:
"Changing workforce expectations are driving organisations to develop user-centric HR models to meet the needs and requirements of a workforce that is becoming ever more "consumerised", that is, behaving like consumers with the ability to instantly share employer brand perceptions and to "shop around" between employers to satisfy their wants and needs: how they want to be employed, when they want to work, how they want to be managed, how they want to learn, how they want to manage their careers and how they expect to network and collaborate with their co-workers."
To foster a high-performing, engaged, and collaborative workforce, businesses must ask: What are employees looking for in a workforce management system?
A connected and complete digital lifestyle
In that same article by HR Grapevine, it is stated that "A significant element of this is that the workforce expects digitalization in the workplace to reflect the consumer digital experience they are so familiar with outside of work."
This insight shows that new WFM solutions can empower the workforce if it takes into account the entire "consumer journey" or "user journey".
Outside of work, employees engage in the digital world with top-notch technology providers like Google, Apple, and other application and software companies, setting the standard for what they seek in a digital solution.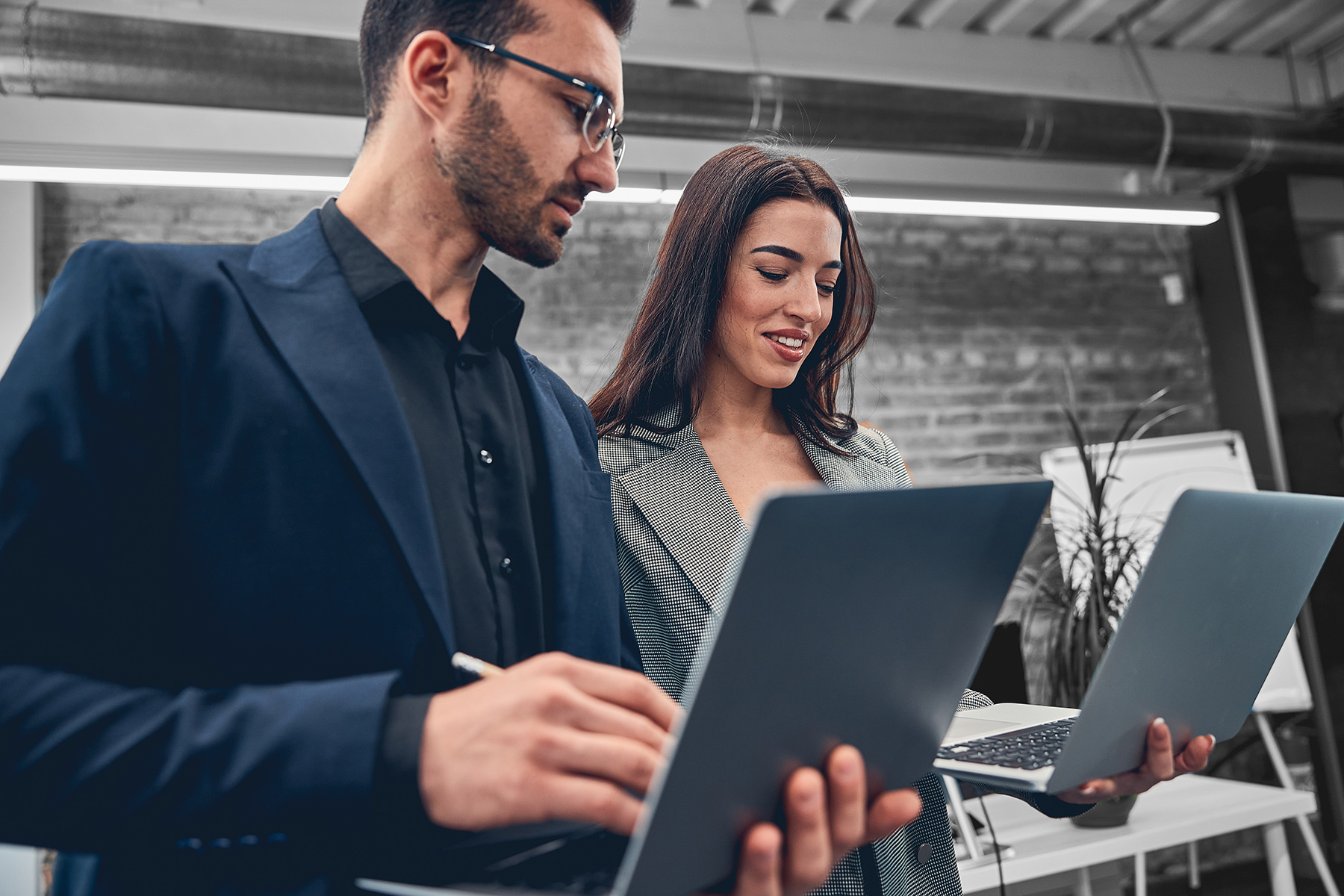 In looking for a WFM system, businesses must consider the following expectations:
Usability – Employees want software that is intuitive and user-friendly, one that will improve their work processes and not overcomplicate them.
Speed – A solution must perform be able to perform quickly, without lag, and have time-saving functionalities built-in.
Personalisation – Employees want a solution that they can customise for their own unique way of working.
Providing control over access, data, and other features within the system allows them to personalise their experience with the software.
Interactivity – A workforce management tool must be engaging and responsive, built with the user's experience in mind.
Integration – Employees will want to connect a workforce management tool with applications and devices they already use for greater convenience. Ensuring that software is capable of doing so is very important.
With the employee experience in mind, a business can improve its WFM processes and witness a spike in employee engagement, performance, collaboration, and contribution. 
So, before choosing a WFM solution or HR and payroll management system like MYOB Advanced People, MYOB Exo Payroll, Sybiz Visipay, start with adopting an employee-centric perspective.
Many technology providers are already on board with this trend.
In its most recent update, Sybiz Vision improved its employee self-service portal with extra features.
MYOB Advanced, on the other hand, is set to launch a new workforce management solution that will be fully integrated with its ERP system next month.
If you'd like to know more about how workforce management systems work, book a demo with us and we'll take you through it step-by-step.
You may also email us at admin@alphabiz.com.au or call us at 08 9277 2226.