An excellent accounting solution and intuitive ERP, fused into one powerful system
Sybiz Vision provides businesses with greater control over financial management and operations through its innovative functionalities.
It is a scalable solution that allows flexibility in building the ERP system that your company needs. With Sybiz Vision as your ERP system, you can improve productivity and efficiency within your organisation and gain the freedom to focus on the future of your business.

FREE Product Demonstration

Read what our clients have to say
"AlphaBiz had been professional and prompt in delivering the services. We experienced the team's commitment to customer support as demonstrated by their willingness to work long hours (and often into the night) when they had to understand the configuration for BSWA and also in training the BSWA staff. AlphaBiz had also been open and generous with their knowledge sharing which enabled BSWA to operate MYOB Advanced efficiently and effectively at a minimum cost."
"As a production company, efficiency is key for us, and having a reliable system is a must. Sybiz Vision has served us well in both aspects. the team from AlphaBiz has been supporting us through the last 25 years, with their talented support team they have been providing excellent service for Powderline and our staff. Nothing is too hard or difficult for them to work out and solve."
"We have been working with AlphaBiz Solutions longer than I can remember, I have also recommended AlphaBiz to many other businesses around Western Australia. Sybiz Vision has been working well for us, does everything we ask and together with AlphaBiz we are always working on improving our systems."
Learn more about Sybiz Vision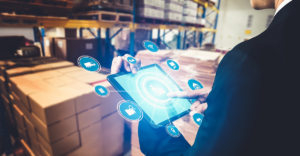 First off, what is insight-driven inventory management? To put it simply, it is an approach that uses customer data, real-time analytics and market trends to make intelligent, proactive, and customer-first
Read More