Are you fostering a culture of care in your workplace?
Given the pressures that employees are experiencing in these uncertain times, the pandemic has taken its toll on the mental, emotional, and physical wellbeing of many, consequently making 'Corporate Wellness' one of the key considerations of many companies. As the bloodline of any business, organizations are placing greater value on their people and focusing on employee wellbeing.
In 2019, MYOB conducted a study among 757 Australian small business operators which revealed that only half (52%) of respondents said they feel able to address mental health issues affecting their staff.
Now, businesses are shifting their efforts to creating a resilient workforce. A report by AON showed that 80% of employers in Europe recognized the importance of health and wellbeing for companies in the long run with 55% of businesses likely to invest more in health and wellbeing moving forward.
This has proven to be a step in the right direction for businesses, considering the amount of data that show how employee wellbeing affects an organization. The Productivity Commission released a report in 2019 that stated that negative mental health costs Australian businesses up to $17 billion a year. Another report estimated the costs of absenteeism at $7 billion each year which was associated with chronic disease and ill-health.
As the global crisis prompted a prioritization of employee wellbeing, here are some of the main lessons we learned:
A happy and empowered workforce is a reward in itself
In the past, some businesses have failed to see the impact of employee wellness strategies because there are no industry standards or ways to quantify the return on investment.
However, it is undoubtedly the duty of an employer to care for the health and wellness of each employee. People are more than a resource and a happy and empowered workforce is its reward. Corporate wellness programs should not be done to simply increase productivity or efficiency but of fostering a culture of care within the company.
It's all about culture, connection, and communication
What inspires employees in the workplace? Often, it's a common goal of a group with shared values. How a company works toward this goal is its culture. In difficult times, a strong passion for this end goal and being with like-minded co-workers can help employees remain enthusiastic and optimistic.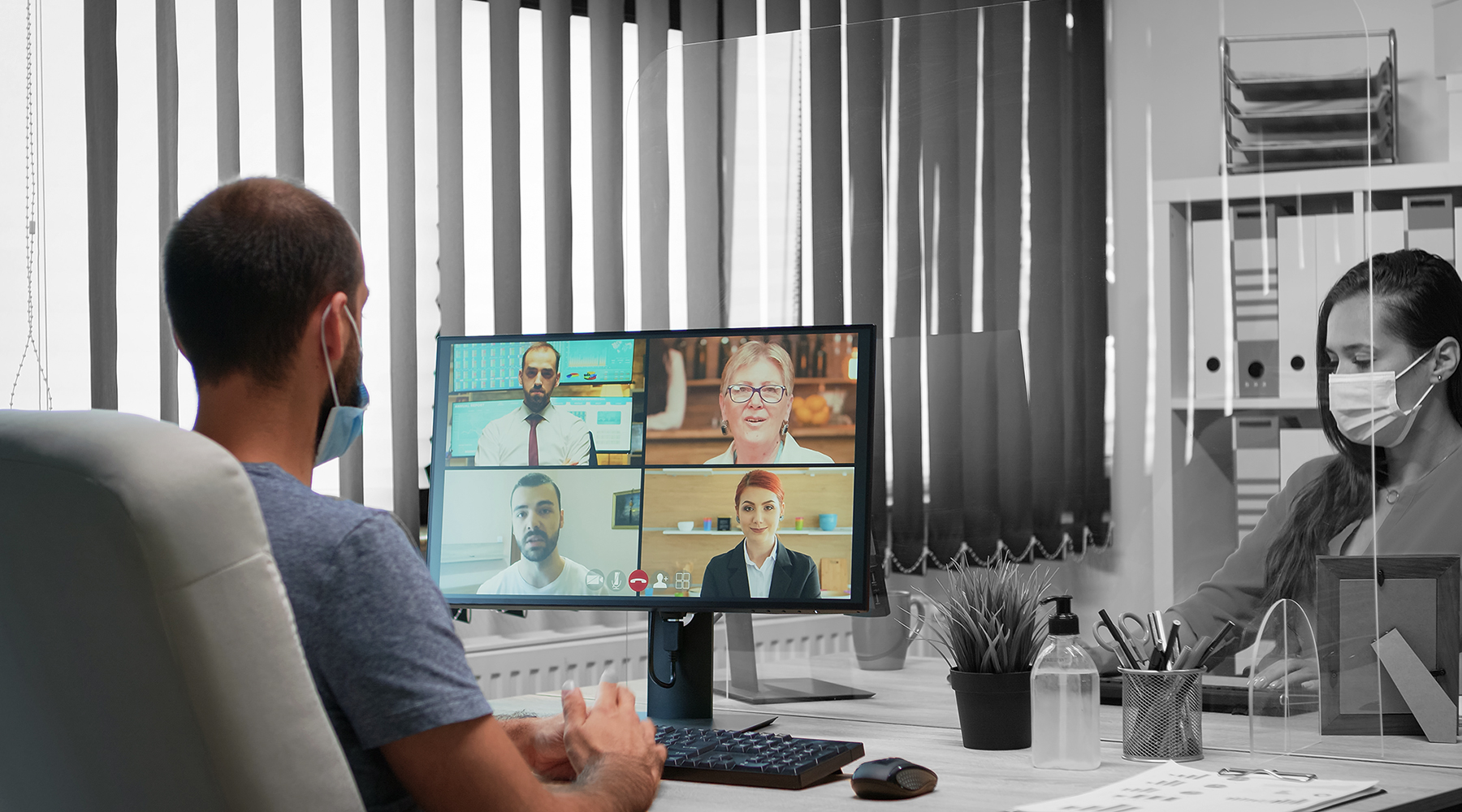 Another factor that contributes to corporate wellness is workplace community. During the lockdown, businesses were challenged with maintaining this sense of community and connection and many realized its essential role.
Finally, the importance of constant communication was also reinforced. With very limited interactions occurring because of the lockdown, employers and employees needed to become more open to avoid miscommunication, raise concerns on the current situation, and find solutions together.
Addressing corporate wellness can be done in simple ways
While some spend a great amount of money on employee wellness initiatives, it does not require a huge fortune to implement some corporate wellness strategies.
Companies can start small and simple, reminding employees to take care of their health with informative email blasts on basic health requirements like drinking two litres of water a day or sleeping 6 to 8 hours a day. For mental health, businesses can also connect their employees to psychology services of share government-led information about mental health.
Ensuring that the company stays connected need not be complicated. It can be as simple as organizing virtual yoga sessions, starting an online book club for interested employees, or just scheduling occasional game nights.
Setting up simple and streamlined systems is important to employee wellbeing
Many technologies have been developed to provide comfort, convenience, and security for employees and among these innovations are ERP systems. Companies can improve workplace wellness with ERP systems that can help in eliminating unnecessary stress in the lives of employees.
With effective business management software in place, employees can discover a smother process that allows them to focus on matters of greater importance. It allows them to work smart, fast, and with ease, especially when it comes to the handling of data by reducing time-consuming tasks, errors, and redundancies.
In a workplace where employee wellbeing is prioritized and ERP solutions allow for streamlined processes, businesses can experience better performance, productivity and work quality.